Honda Civic Maintenance Schedule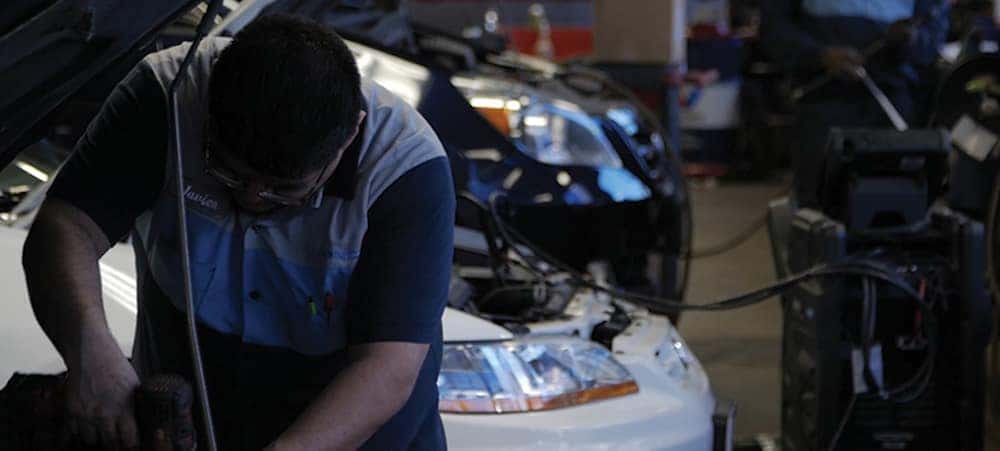 The Honda Civic maintenance schedule helps keep your reliable sedan in exceptional condition for as long as you own it. Are you due for a service visit? If one of the Honda Civic maintenance codes is shining on your dashboard, it means that your vehicle needs some maintenance from a dealership. Learn more about the recommended Honda Civic services below, then schedule an appointment at Big Island Honda in Hilo & Kona's service center near Waikoloa and Captain Cook!
What is the Honda Civic Maintenance Schedule?
The Honda Civic service schedule starts at 7,500 miles and continues all the way through 120,000 miles. Below are the suggested Honda Civic service intervals, including the maintenance that's recommended at each interval:
7,500 miles: For this service interval, along with the 22,500, 37,500, 52,500, 67,500, and 82,500-mile intervals, your Civic will need to be brought in for:
Oil and filter change
Lubricate throttle linkage
Check and replace fluids
Inspect tires and tire pressure
Rotate tires
15,000 miles – For this mile marker, as well as the 45,000, 75,000, 105,000-mile intervals, your Civic will need all the services above, in addition to the following:
Lubrication of chassis and hinges
Replace oil drain plug
Rotate and balance wheels
Inspect undercarriage
Inspect shocks
Check and adjust clutch pedal
Inspect A/C and heater operation
Service transmission
Check park brake
Inspect lights
Inspect steering systems
Inspect fuel systems
Replace spark plugs
Inspect differential oil
Inspect steering gear box and steering wheel
Inspect brake linings
Replace windshield wipers
Re-torque drive shaft bolt
Lubricate all hinges
Replace air conditioning filter
30,000 miles – For this interval and the 60,000, 90,000, and 120,000-mile intervals, you'll again need all of the above services. Additionally, we will also do the following for your Civic:
Service PCV valve
Service battery and clean cables
Replace differential oil
Inspect fuel tank cap gasket
Inspect fuel lines and connections
Inspect transfer case oil
Inspect air elements
Check all exterior and interior lamps
Lubricate propeller shaft
Lubricate wheel bearings
Road test and quality control
Propeller shaft flex coupling inspection
Inspect battery and clean terminals
Schedule Honda Civic Service at Big Island Honda in Hilo & Kona
If your Civic is due for service, schedule an appointment at our service center in Hilo! Our certified, highly-trained technicians know your Honda vehicle inside and out, so you can have peace of mind knowing you are in good hands.