Big Island Honda-Hilo Wins 2017 President's Award
We are proud to announce that Big Island Honda-Hilo has earned the prestigious President's Award by American Honda Motor Co., Inc! The award recognizes dealerships for excellence in sales performance, sales experience, service performance and business operations.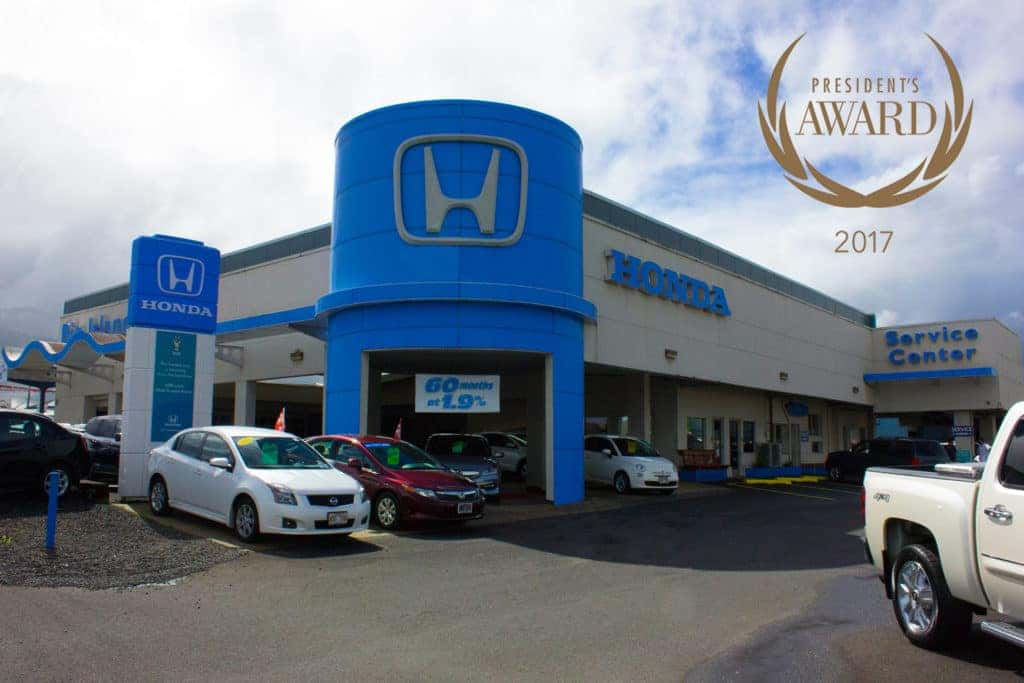 In order to qualify for the President's Award, dealerships must meet all award criteria and fully achieve its new-vehicle sales objective.
"The Honda President's Award recognizes dealers who honor their relationship with our customers by achieving excellence throughout their sales and service operations, and Big Island Honda-Hilo does just that," said Henio Arcangeli, Jr., senior vice president of the Automobile Division for American Honda. "In taking care of its customers Big Island Honda-Hilo has set the standard for other dealerships across the country to follow."
Visit Big Island Honda-Hilo located at 124 Wiwoole St. and experience the "Fletcher Jones Difference!"